Hi Ladies!
So recently I have become a tad obsessive about hair care.
The thing I have really upped the ante with is treating my hair.
There is nothing wrong with showing your hair a LOT of tender love and care!
Today I'm going to share with you three different categories of products which are essential to my hair care routine and my favourite products from each.
L- Vatika Hair Oil M- Charles Worthington Mineral Hair Rescue R - Schwarzkopf Gliss Hair Repair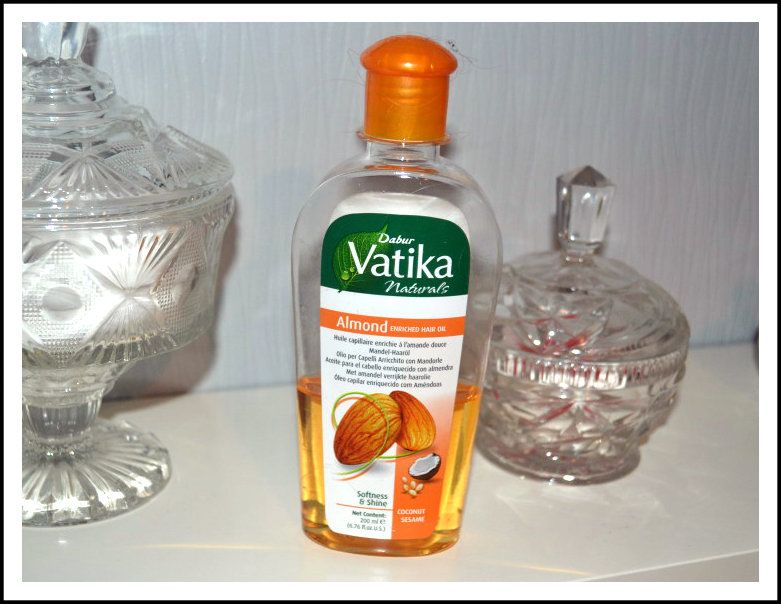 I'm going to start off with a hair oil.
Hair oil is beneficial as it assists in repelling harmful UV rays from the sun and halogen lights
I cover my hair from root to tip in hair oil the evening before I wash my hair.
My top tips for oiling your hair:
Don't do it every day. Oil treat your hair a maximum of 3 times a week.
If you have oily hair I would recommend only applying your hair oil to the tips of your hair (much like you would a conditioner).
However it is perfectly fine to coat the strands completely for a deeper and more nourishing treatment.
Leave your hair oil on for as long as you possibly can. This can be overnight or you can always apply the oil to the ends and tie your hair back in a bun to stop your hair from appearing greasy.
It is also extremely beneficial to wrap your head in a war towel after application as it helps the oil to absorb.
Massage your scalp when applying the oil as it boost circulation which promotes a healthy scalp and hair growth.
The oil I use is Vatika natural almond oil, available from supermarkets for less than £5
Next is a deep conditioner
Without a doubt my favourite deep conditioner is Charles Worthington Mineral Hair Rescue.
I use this every other time I was my hair and coat my hair in a fair sized amount after my conditioner.
My Top Tips for deep conditioning your hair:
Leave your conditioner on for as long as possible to benefit from it as much as possible.
Use it regularly, but not every time you wash your hair.
Deep conditioning adds moisture to your hair. So if you have dry, damaged or brittle hair you will benefit from a good ole condition.
If you colour your hair skip a deep condition to allow the colour to intensify but next time you treat your hair leave the product on for longer and warp a hot towel around your head to bring back some moisture.
This is £5 from drug stores and superstores.
Finally is a leave in treatment
A leave in conditioner works just as well and sometimes I like to use both but a repairing treatment is a staple in my hair care routine.
My Top Tips for leave in products:
Don't put too much in! It will weigh your hair down and make your hair appear lank. A few sprays or a 5p coin size is the perfect amount for mid length hair.
Put this on your hair before any other product. This allows it to completely soak into your hair follicles.
Change it up every now and again. You will feel a huge difference by using new products and products which focus on different things, for example adding moisture or repairing hair.
I use Schwarzkopft Gliss hair repair with liquid keratin which is available in drugs tores for around£4.
What products do you love to use to keep your hair is tip top condition?