I've seen this tag everywhere on Youtube since Sammi from Beauty Crush started it and decided to give it a go!
1. What is one product that makes you feel like a million dollars?
Red Lipstick!
Foundation and Mascara are my staple make up products but I feel like as soon as you put red lipstick on people just pay you attention. It makes you look bold and confident! My red lipstick of choice at the moment is Revlon Lip Butter - Raspberry Pie. Its not the brightest but I feel that it just looks so classic.
2. What is your skincare secret? / A passed down skin care tip
A skin care tip of mine is to make your own face masks! I feel like I put enough chemicals on my skin when I use make up so why would I put more chemicals on my face when I'm trying to treat my skin? I just hunt around my kitchen for things to mix together! I'll do a blog post soon on what recipes I use regularly and what I recommend.
3. Share your hair care secret?
I try to do as little as possible to my hair. I hardly ever use heat but always use a thermal protection serum and a hair repair spray. Also I tend to wear my hair up alot as it protects my ends which are easily damaged by the weather! Believe it or not wind has a hugely negative effect on your ends.
4. What is your biggest diet rule?
I'm not really one for diets, I tend to just eat what I want (and it shows!). I'm a steady weight and dress size 12 and I'm happy with how I look so don't tend to diet. However if I feel like I've had too much junk food and want to be a bit healthier I tend to match the amount of bad food I have with good food. For example if I snack on a pack of crisps my next snack will be a piece of fruit or if I have a take away for lunch my dinner will be super healthy, either salad or steamed fish with veg.
5. Any workout tips?
Again I don't work out a great deal but when I do it's something I enjoy, for example dancing or tennis. I find that if I'm enjoying the exercise that I'm doing I'm more inclined to do it for longer or to do it again. It doesn't even feel like exercise!
Also walking is a fantastic way of exercising but walking with a but more weight than normal is even better! I don't recommend putting a 10 kilo weight in your handbag! You don't want to hurt yourself. But if you're carrying a rucksack, chuck a large bottle of water in there or something a bit heavier than what you normally carry. It will give you a work out with you hardly noticing!
6. Which perfume is your secret weapon?
Miss Dior Cherie!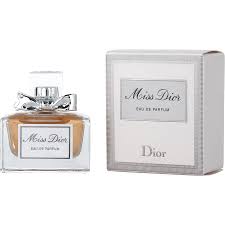 It's not my everyday perfume (that's Marc Jacobs - Daisy eu so fresh) but it's what I reach for when I'm going out for the night or if I'm not feeling to great one day and want a little pick me up! (yes something as simple as perfume can brighten my day!)
7. Show us a clothing item of yours which always turns heads
My glitterball party dress! I bought this around Christmas time from Matalan and it think it was around £28! Its a skin tight number which is rather short! But because it catches the light from everything people are always looking!
8. What is your most treasured piece of jewellery?
The first is my 'h' necklace from Tiffany's. It was a gift for my 18th birthday and I just adore it so much. It's not something that I wear all the time but it's just very special to me as it was a gift from my family.
The second is a pair of small studs. I think they're sterling silver but they aren't diamond. They were another gift 9in a set with 8 other pairs of earrings). I don't think they were expensive, but that's not the point. I just love them, they're so classic and timeless.
9. Who is your style crush?
This is a tricky one as I'm not into fashion a whole lot (I do love pretty clothes but I tend to wear a lot of plain basics as I find it difficult to find patterned clothes that I like and also cuts that flatter my figure). I don't look up to any celebrities and their fashion sense but I do like Louise from Sprinkle Of Glitter's sense of style. It just looks so nice and effortless and its not too fussy either.
10. Tell us something we don't know about you
ahhhh gosh there loooads of stuff you dont know about little old me! But I guess a good place to start is I love to read. Boring I know but as I said it's a good place to start!